The Originators of Quick & Easy Cooking!
O-Yaki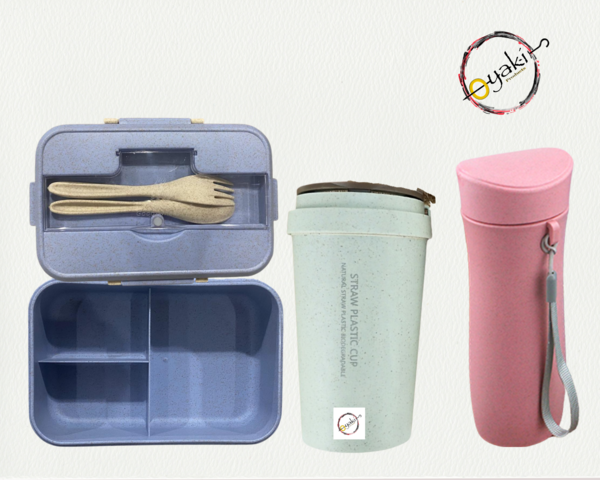 O-Yaki Products brings you quality, innovative home and kitchen wares for a more efficient eating, cooking and grilling experience. O-Yaki Products is a small minority-owned business. Products are made in India in small manufacturing units that are family owned and operated, overseen by our own manufacturing supervisors on the ground. O-Yaki Products first launched with their stainless steel system which includes a unique skewer system, skewers and barbecue grilling accessories. In 2020, they expanded to include a line of Ecoware for beverages and meals. To learn more visit, https://www.o-yaki.com.

The O-Yaki Ecoware line is made with natural wheat husk composite material. It is BPA-free, easily biodegradable and freezer, microwave and dishwasher safe.


The Take-Anywhere Beverage Cup is perfect for your daily cup of coffee or tea! It features a double-walled interior that keeps up to 16 ounces of liquid at the right temperature, which means no need for a drink sleeve. Take it with you in the car - it fits most standard cup holders. The best part - no leaks! The screw-on lid doesn't leak like silicone lids do and it has a pop open and close lever for convenient access to your beverage without ever having to worry about leaks or spills. Price: $10.99 at: https://www.o-yaki.com/online-store/O-Yaki-Ecoware-Take-Anywhere-Beverage-Cup-p249686950

Quench your thirst anytime, anywhere with the O-Yaki Ecoware Take-Anywhere Water Bottle. It comes with a removable wrist strap so you can be hands-free but conveniently have it within reach. This water bottle easily fits into a gym bag, backpack, purse or lunch bag. Comes in four colors; price: $8.99 at: https://www.o-yaki.com/online-store/O-Yaki-Ecoware-Take-Anywhere-Water-Bottle-p245064533

Skip eating out and pack your own lunch using the Ecoware Take-Anywhere Lunch Box. It has three compartments to hold food plus an included utensil set and a snap-on lid to keep food fresh. Comes in pink, teal or lilac. Price: $9.99 at: https://www.o-yaki.com/online-store/O-Yaki-Ecoware-Take-Anywhere-Lunch-Box-p244765501
LATEST TV RECIPE & VIDEO
We love it when a recipe is so light and creamy it literally just melts in your mouth. This delicious peanut butter fudge recipe does just that! Seriously, they say everything in moderation, but this sweet treat isn't going to make it easy.