The Originators of Quick & Easy Cooking!
11.15.16: Clean Up & Dig In!

Updated May 17, 2017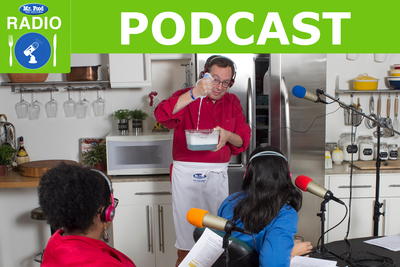 How often do you clean out your refrigerator? Celebrate National Clean Out Your Refrigerator Day (November 15th), and whip up some easy recipes with what you find. We've got lots of ideas to help you cut down on food waste and some info on restaurants that donate their leftovers to charities. Plus, we're sharing some kitchen secrets that will make your Thanksgiving an easy one, including a FREE eCookbook. Before we close the show, we're talking all about your favorite Thanksgiving desserts. So, grab a slice of your favorite pie and get ready to dig into plenty of reasons to say, "OOH IT'S SO GOOD!!®"


-Clean out Your Fridge with Easy Tips, Tricks, and Yes, Recipes! (Begins at 0:00)
Featured Recipes: Pepperoni Garbage Bread, Garbage Pasta Salad

-How to Cut Down on Food Waste + Meal Planning 101 (Begins at 8:59)
Featured Recipes: One-Pan Banana Bread
Featured Restaurants: Panera Bread
Featured Products: FoodSaver

-Thanksgiving Time-Saving Tricks and FREE eCookbooks (Begins at 20:59)
Featured Recipes: No-Bake Cranberry Pie
Featured FREE eCookbooks: "No-Bake Desserts"

-Thanksgiving Pies - Your Favorites, Our Favorites, Everyone's Favorites! (Begins at 31:58)
Featured Recipes: Creamy Pumpkin Pie, Leaf Pie-L, Upside Down Apple Pie, Frozen Pumpkin Pie, Four-Layer Pecan Pie

Want to be a part of the show? Just email your questions to radio@mrfood.com and you might be featured in one of our upcoming episodes!

Did you know you could listen to us on iTunes? Click here to check us out and subscribe!

Report Inappropriate Comment
Are you sure you would like to report this comment? It will be flagged for our moderators to take action.
Thank you for taking the time to improve the content on our site.
LATEST TV RECIPE & VIDEO
Hosting a party or attending a potluck? Break out the pita chips and set out a bowl of this Summer Party Salad. This diabetic-friendly salad is full of color, taste, and nutrition 'cause it's loaded with a variety of delicious summer veggies!