The Originators of Quick & Easy Cooking!
05.24.16: Getting Ready for Summer

Updated May 24, 2017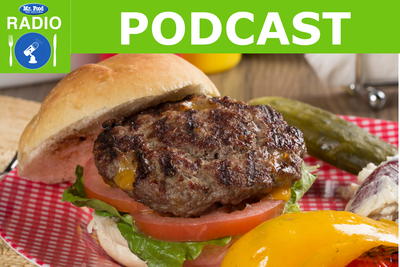 For most folks, Memorial Day is the unofficial kick-off to summer grilling, which is why we're making sure you're ready by sharing some of our best grilling tips and tricks, as well as some gadgets that'll make your time at the grill much easier. And since hamburgers are one of the most popular summertime eats, we'll also let you in on some great burger do's and don't's, including some yummy topping ideas and some great go-along side dishes. Finally, we're making sure to remember the significance of Memorial Day, and express how thankful we are for those who paid the ultimate sacrifice in order for us to enjoy lots of "OOH IT'S SO GOOD!!®"

- Kicking off Grilling Season! - Tips & Tricks for Getting Your Grill Summertime-Ready. (Begins at 0:00)
Featured Recipes: Beer Can Chicken, Rockin' Rib Recipes

- Hamburgers! - How to Make Perfect Burgers & Great Burger Toppings (Begins at 9:00)
Featured Recipes: Five Napkin Burgers, Our Best Burger Recipes
Great Links: How to Cook a Burger, World's Largest Hamburger

- Great Gadgets Review: Grilling Edition! (Begins at 19:58)
Great Links: PigTail® Food Flipper, BBQGuys.com, Weber Accessories

- Meaning of Memorial Day & Great Go-Along Side Dishes (Begins at 30:58)
Featured Recipes: Fantastically Easy Potato Salads, Easy Baked Beans Recipes, Simple Macaroni Salad Recipes, Easy Coleslaw Recipes

Want to be a part of the show? Just email your questions to radio@mrfood.com and you might be featured in one of our upcoming episodes!

Did you know you could listen to us on iTunes? Click here to check us out and subscribe!

Report Inappropriate Comment
Are you sure you would like to report this comment? It will be flagged for our moderators to take action.
Thank you for taking the time to improve the content on our site.
LATEST TV RECIPE & VIDEO
These Grande Chicken Fajitas are a Southwest-favorite! The key to making these really flavorful is to start off with well-seasoned chicken, which is why we coat ours with lots of spices. Add in plenty of tender-cooked peppers and onions and you've got yourself the bare bones of a Tex-Mex restaurant classic. Now, go on and dig in!