The Originators of Quick & Easy Cooking!
12.30.16: New Year's Eve

Updated May 17, 2017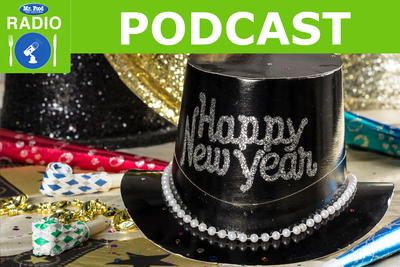 We're ringing in the New Year with plenty of tasty tips, tricks, and, of course, recipes to help you celebrate! Whether it's an easy appetizer to bring to your neighbor's get-together or a last-minute party that you're hosting, we've got the recipes that you'll want. Plus, we sit down with Brian Forrest from Youngstown Distributors and chat about all things pomegranate. Whether you pack them up for an afternoon snack or serve them on a salad, there are plenty of ways to enjoy this antioxidant-rich fruit. Let's make this new year a good one filled with lots of, "OOH IT'S SO GOOD!!®"

-How to Throw a New Year's Eve Party...Stress-free! (Begins at 0:00)
Featured Recipes: Spinach Dip Rollups, Loaded Jalapeno Poppers, Champagne Raspberry Floats

-New Year's Eve Recipes from Around the World, Including Some for Your Dining Table! (Begins at 9:00)
Featured Recipes: Down-Home Collard Greens, Hoppin' John Stew, Apple Sauerkraut, Apple Fritters, California Onion Dip

-Interview with Brian Forrest from Youngstown Distributors (Begins at 20:59)
Featured Recipes: Creamy Cheesecake with Pomegranate Topping
Featured Websites: ILovePomegranates.com

-Cure Your Post-New Year's Hangover with These Tips (Begins at 32:00)
Featured Recipes: Meatball Calzone, Cheesy Burger Fries, All-in-One Pork Chop Dinner
Featured Magazines: Men's Health Magazine
Featured Companies: Uber

Want to be a part of the show? Just email your questions to radio@mrfood.com and you might be featured in one of our upcoming episodes!

Did you know you could listen to us on iTunes? Click here to check us out and subscribe!

Report Inappropriate Comment
Are you sure you would like to report this comment? It will be flagged for our moderators to take action.
Thank you for taking the time to improve the content on our site.
LATEST TV RECIPE & VIDEO
Hosting a party or attending a potluck? Break out the pita chips and set out a bowl of this Summer Party Salad. This diabetic-friendly salad is full of color, taste, and nutrition 'cause it's loaded with a variety of delicious summer veggies!