The Originators of Quick & Easy Cooking!
06.21.16: Summer Entertaining

Updated May 17, 2017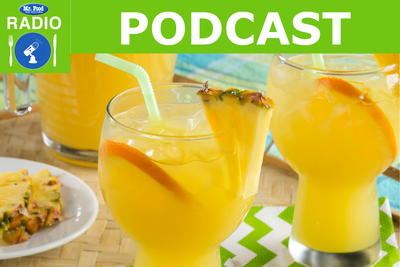 Now that's summer is officially here, we're so excited to share some of our favorite summer entertaining tips with you. From recipes that'll help get the party started to those that'll help end your get-together on a sweet note, we've got it all. We're even sharing some great ideas for theme parties (how does a Mexican-Hawaiian-Hootenanny sound to you?) and some tips on organizing the perfect potluck. With all of these great ideas, you're bound to enjoy lots of "OOH IT'S SO GOOD!!®"

- Great Drinks & Appetizers to Get You Started (Begins at 0:00)
Featured Recipes: Mojito, Fruit Punch, Watermelon Popsicles, Grilled Veggies with Onion Dip,
Recipe Collections: Fun Skewer & Kabob Recipes, Unbelievably Good Dips, Cool Summer Drink Recipes

- How to Throw a Party with a Theme (Begins at 9:00)
Featured Recipes: Pedro's Sangria, Chunky Guacamole, Easy Baked Churros, Not-Fried "Fried Ice Cream, Hula Sliders, Cowboy Bean Fritters, King Ranch Casserole, Texas Chicken Fried Steak, Easy Pecan Pie Bars

- How to Organize a Potluck & Potluck Tips (Begins at 20:00)
Featured Collections: Make-Ahead Casseroles, Make-Ahead Desserts

- Our Favorite Summer Desserts (Begins at 30:55)
Featured Collections: Easy Pie Recipes

Want to be a part of the show? Just email your questions to radio@mrfood.com and you might be featured in one of our upcoming episodes!

Did you know you could listen to us on iTunes? Click here to check us out and subscribe!


Report Inappropriate Comment
Are you sure you would like to report this comment? It will be flagged for our moderators to take action.
Thank you for taking the time to improve the content on our site.
LATEST TV RECIPE & VIDEO
These Grande Chicken Fajitas are a Southwest-favorite! The key to making these really flavorful is to start off with well-seasoned chicken, which is why we coat ours with lots of spices. Add in plenty of tender-cooked peppers and onions and you've got yourself the bare bones of a Tex-Mex restaurant classic. Now, go on and dig in!