The Originators of Quick & Easy Cooking!
12 Perfect Pita Bread Recipes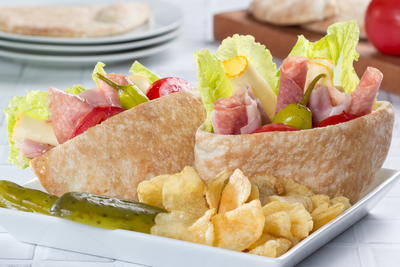 Are you familiar with pita bread? If you're not, pita bread is basically a soft, baked, flatbread that's found in supermarkets all across the country. Like other breads, there are different varieties of pita bread, including white and whole wheat (and we love them all!). 

What we like best about pita bread is how versatile it is. Pita breads can typically be used in place of any other bread in a sandwich recipe, and many of them can even be stuffed (these are known as "pita pockets"). To help get you started, we're sharing some tasty pita bread recipes, below. From pita sandwiches to pita pizzas, there's plenty of recipes to choose from! 
Don't forget to let us know which of these pita bread recipes you like best in the comments below!