The Originators of Quick & Easy Cooking!
12 Simple Deviled Eggs Recipes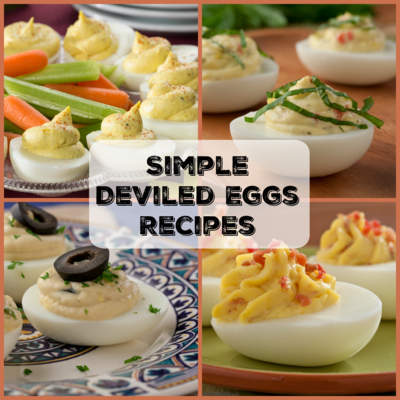 It doesn't get much easier than these easy deviled eggs recipes. If you're hosting a barbecue or just a small get together with friends and family, you can whip up a batch of deviled eggs and not even break a sweat!

Whether you like our traditional southern deviled eggs recipe, or you want a spicy deviled eggs recipe like our Mexican version, we've got you covered. With so many to choose from, we recommend trying them all at least once. And if you're looking for the perfect way to hard boil your eggs, look no further -- we've got the best tips right here!