The Originators of Quick & Easy Cooking!

Watermelon: Enjoy It All Year Long - 30 Easy Watermelon Recipes from Mr. Food Free eCookbook
Bonus: Get our newsletter & special offers for free. We will not share or sell your email address. View our Privacy Policy

Types of Knives
You don't have to be a chef to own a variety of knives.  In fact, different types of food are best handled with different types of knives.  There are hundreds of different kinds of knives: some are big, some are small, some are very long, and some are very wide.  For the average home cook (that's you!), of all of the different types of knives, only three are must-have knives, and as long as you maintain them well (watch Howard's tips for How to Sharpen a Knife, where he shows us how easy it is to sharpen your straight-edge knives at home), you should have the tools necessary to make any dish like a pro!
Must-Have Knife #1: Chef's Knife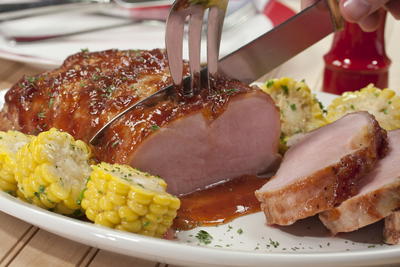 Chef's knives are multipurpose kitchen knives used to chop and slice fruits, vegetables and meats. Chef's knives blades come in lengths from 6 to 12 inches long. The longer the blade, the harder it is to control. If you have smaller hands, you may want to stick to a shorter blade length. Chef's knives should always be used in with a cutting board since they are large, and using them in the air is dangerous. Use your chef's knife to slice beautifully into roasted Firecracker Barbecue Pork or learn How to Cut a Watermelon and use your skills to make Kung Pao Watermelon Shrimp.
Must -Have Knife #2: Serrated Knife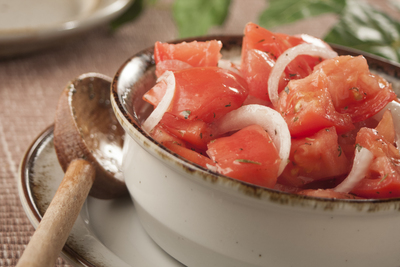 Serrated knives range from 3 inches in length to 9 inches in length. Shorter blades are generally used to cut vegetables, while longer blades are more suited for breads. Serrated knives have little "teeth" on their blade which allow for easier cutting through tough skins and crusts such as those found on tomatoes, sausages, and freshly-baked bread. Serrated knives are sharpened tooth by tooth, differently than a chef's knife which has a straight-edge blade. Use your serrated knife to slice tomatoes for Amish Harvest Tomatoes or to cut up kielbasa sausage for Skillet Sausage 'n' Cabbage. 
Must-Have Knife #3: Paring Knife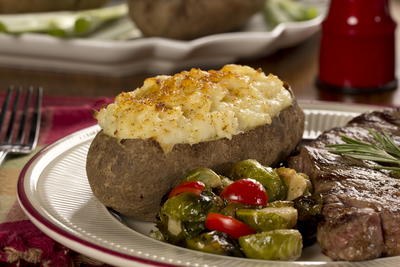 Paring knives are the smallest knives you'll have at home, with blades that are only 3 or 4 inches long. They are basically a smaller version of a chef's knife. Paring knives are great for peeling fruits and vegetables, and other detail work, such as removing the stems of strawberries, or cutting off potato eyes. Paring knives offer you, the at-home chef, a broader range of control, since the tool is much larger than a chef's knife. Use a paring knife to hull strawberries for All-American Strawberry Layer Cake, or remove any imperfections from your russet potatoes before making Double Stuffed Potatoes.